Georgian cuisine is quite diverse, and the traditional Georgian supra table tastefully displays tokens of the country's history and geography. Georgian dishes reflect our country's location on the crossroads between Asia and Europe. Our festive table demonstrates the Georgians' taste for different food products, both those they have come to embrace and those they opt not to, which is a common characteristic in the cuisine of any nation. After all, cuisine is part of any nation's history, its cultural heritage, which is why it must be prized and cherished with special care. Even today, in the age of rapid globalization, when news are easily spread all over the world (quite dangerous for small nations traditions)the Georgian families carefully preserve their traditional menu.
The Five Must-try Dishes in Georgia
Khachapuri:
Khachapuri is the crown of traditional Georgian cuisine. Its recipe is as old as bread and cheese. Khachapuri is composed of two words: khacho (curd cheese) and puri (bread).
The types of khachapuri vary in different parts of Georgia:
• Imeruli (from Imereti, a region in Georgia) is a covered type. The dough is generously stuffed with fresh cheese and baked in a pan.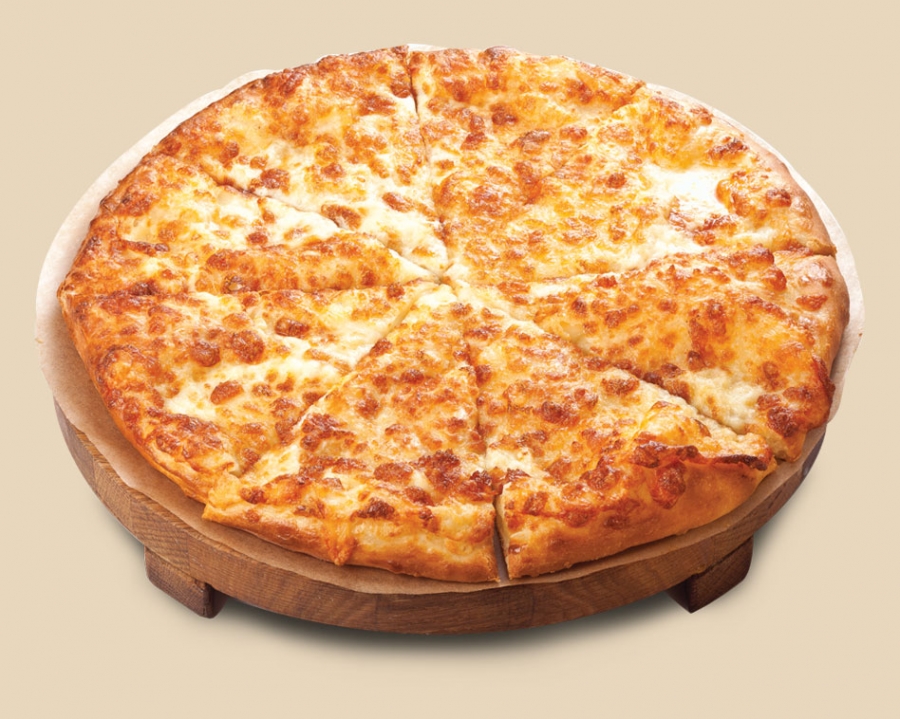 • Adjaruli: Adjara, a stunning region on the Black Sea coast, takes pride in this recipe. Adjaruli is not covered and has the shape of a canoe. It is filled with fresh cheese. An egg and a little butter on top add a finishing touch. It is baked in an oven.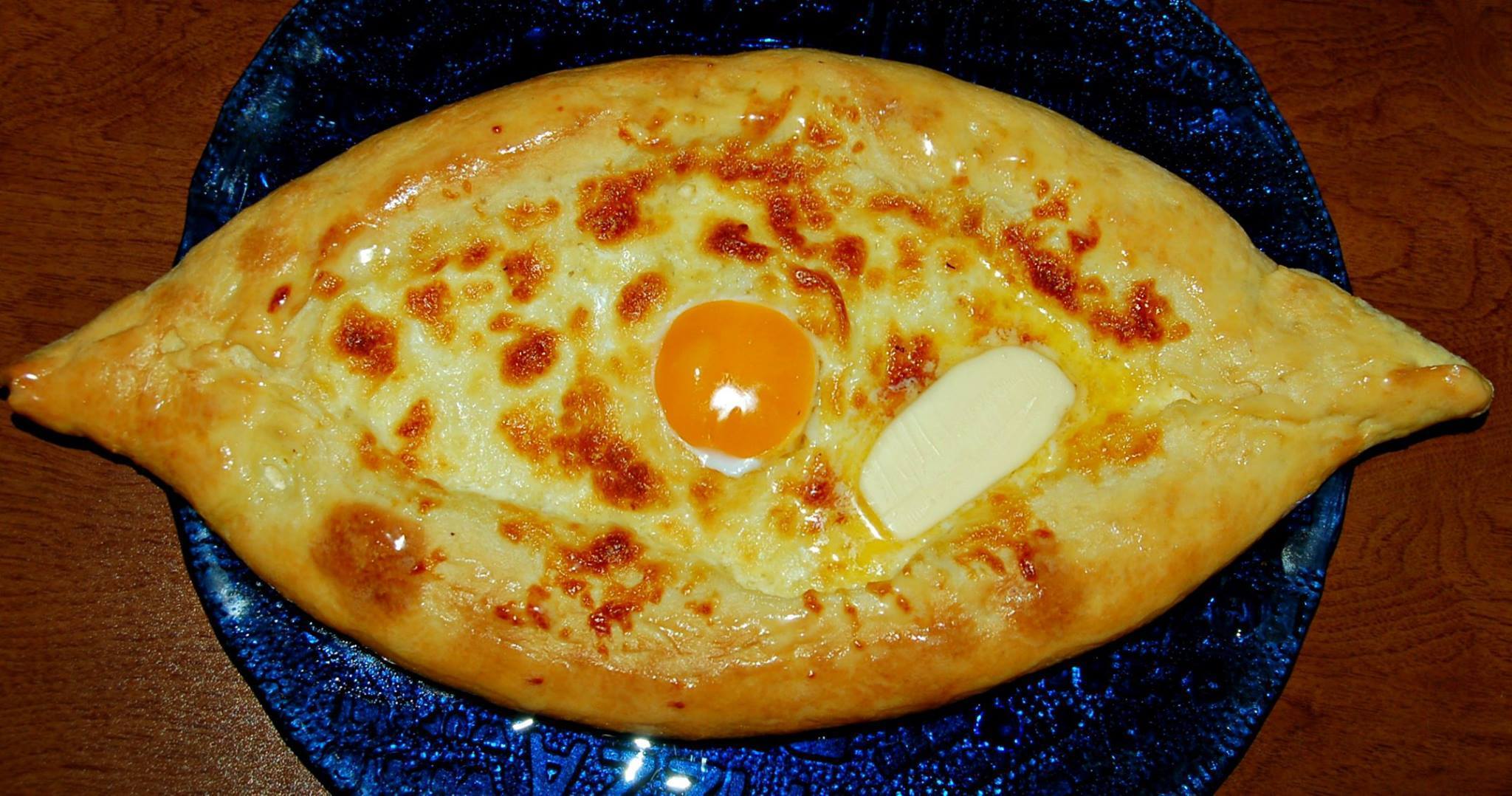 • Achma: This type also originated in Adjara. Fresh cheese with butter is lavishly spread between multiple layers of boiled dough. It is baked in an oven.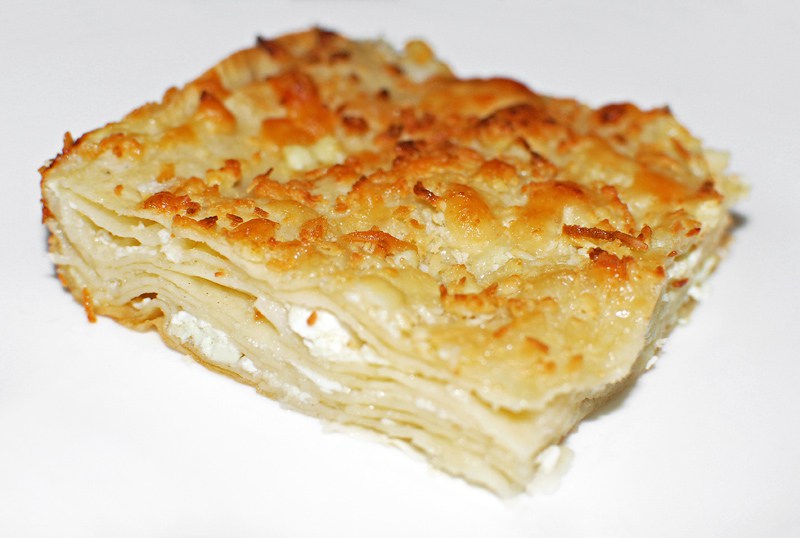 • Mkhlovana and Khabizgina: Georgians living in the mountainous regions traditionally make the filling of khachapuri from spinach, as well as from cheese and potatoes.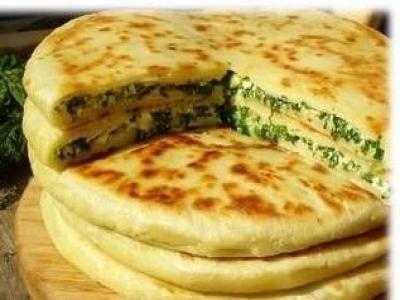 • Kubdari is a traditional dish in Svaneti, the stuffing of which is made of minced meat and various spices, especially caraway seeds.
• Gurian pie is a covered type of khachapuri, baked at Christmas. It has the shape of a crescent. Hard-boiled whole eggs are added to the filling.
Khinkali: Needless to say that when visiting Georgia one must try khinkali, a traditional dish from the highlands – thin yet hard dough is stuffed with ground meat. Genuine khinkali is believed to have 19 creases (a ridge produced by folding and pressing the dough). Some herbs are added to the urban version of khinkali.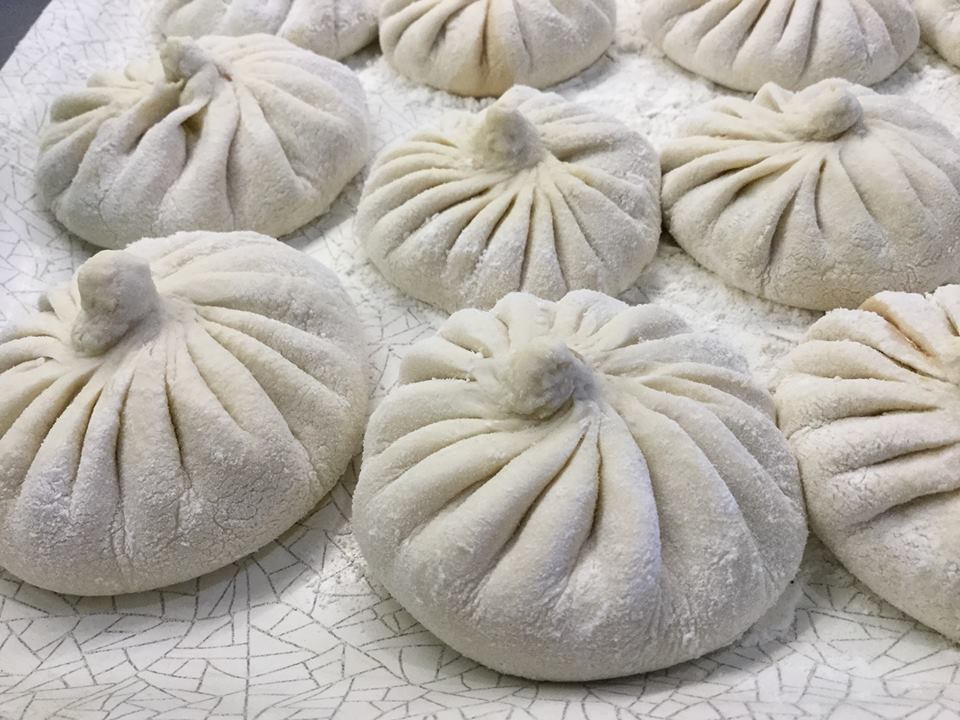 Walnut-stuffed eggplant, pkhali: Georgian cuisine boasts with a wide variety of dishes made with walnuts. Walnut-stuffed eggplants are very popular among foreign visitors. Thinly sliced layers of fried eggplant are rolled and stuffed with finely ground walnuts and various spices. Pkhali is stewed spinach, seasoned with walnuts, spices, and herbs.
Shkmeruli: Shkmeri is a beautiful village in the mountainous region of Racha. Shkmeruli is a traditional local dish: fried pullet is sliced and topped with milk and garlic sauce.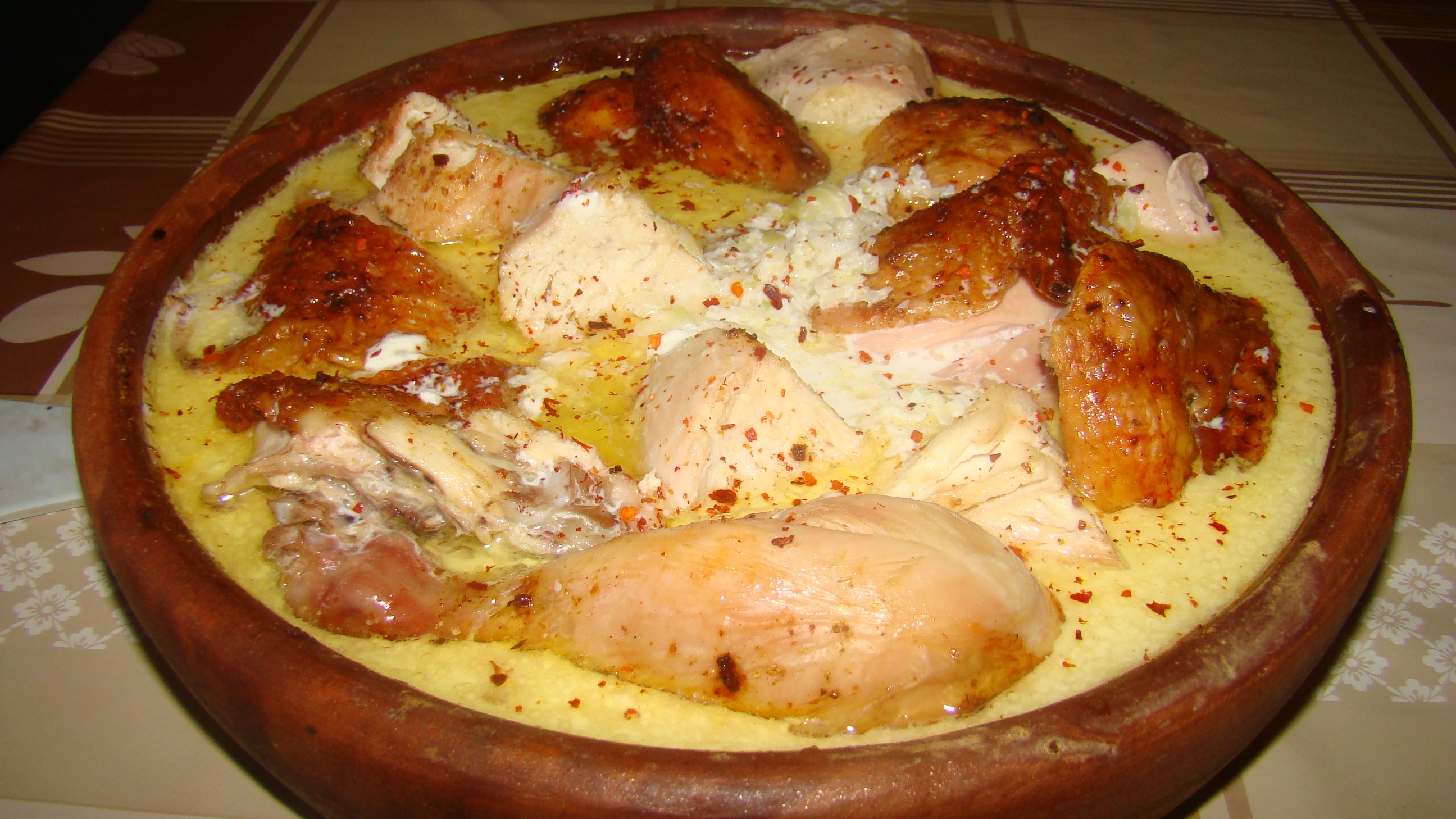 Pelamushi and churchkhela are traditional Georgian desserts. Native to western Georgia, pelamushi is a kind of porridge, made from grape juice and maize flour. When cooled down, pelamushi is sprinkled with walnuts. A bittersweet flavor makes it an unforgettable experience. There is a similar dessert known as tatara which is of eastern Georgian origin. A mixture of Rkatsiteli (a type of white grape) and wheat flour, tatara is usually eaten while still hot. Churchkhela is a uniquely Georgian treat and a true wonder of the local cuisine. Strung on a piece of thread, hazelnuts or walnut halves are coated in thick porridge made from grape juice and then dried in the sun for several days.